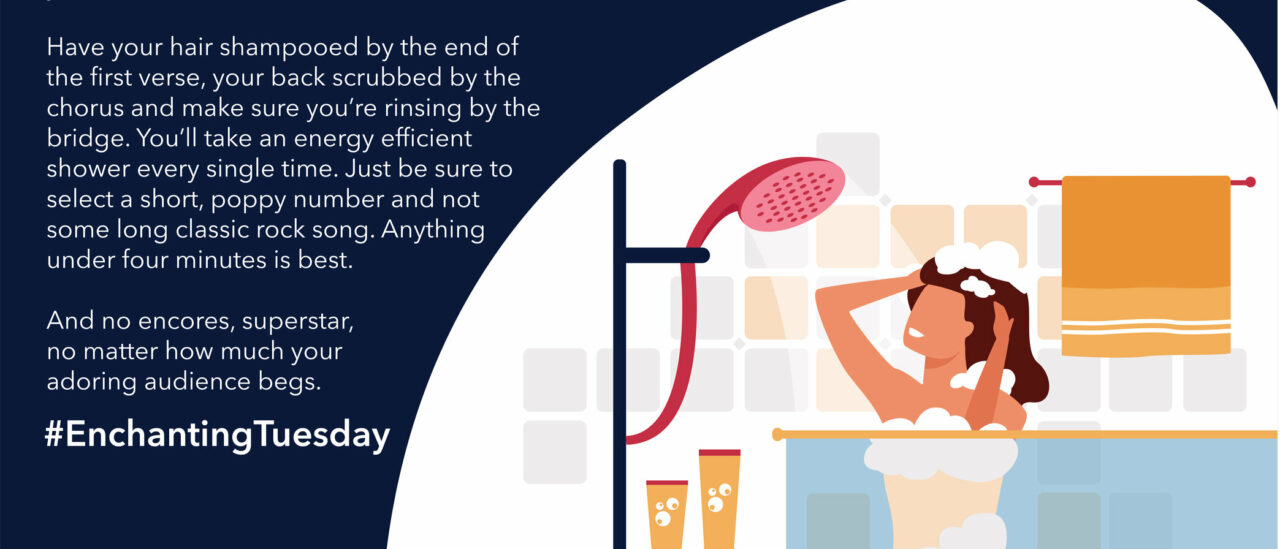 4 minute shower – No encores
Bathroom tile acoustics inspire the diva in all of us, but did you know singing in the shower can help you save energy?
Find a song that gets you motivated in the morning. Let that song act as a timer for your shower.

Have your hair shampooed by the end of the first verse, your back scrubbed by the chorus and make sure you're rinsing by the bridge. You'll take an energy efficient shower every single time. Just be sure to select a short, poppy number and not some long classic rock song. Anything under four minutes is best.
And no encores, superstar, no matter how much your adoring audience begs.
Download animation:
Need help? Here is a Spotify-playlist with cool tunes around 4 minutes: