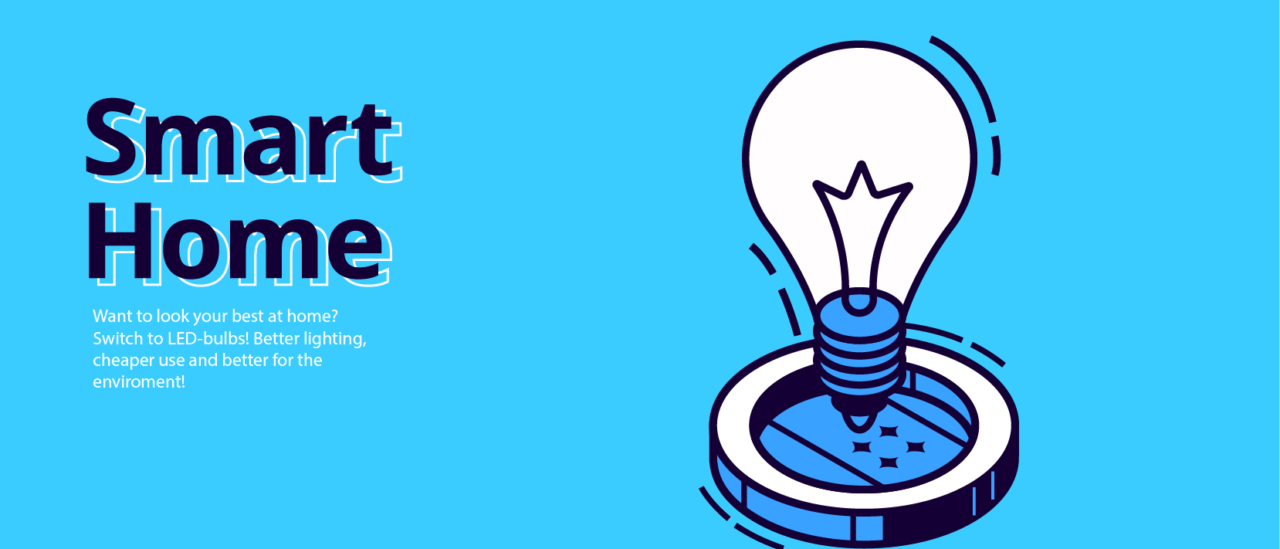 Want to look your best at home and save energy?
Switch to LED-bulbs! Better lighting, higher efficiency, cheaper use and better for the enviroment.
LED light bulbs have proven to be much more energy efficient than traditional incandescent light bulbs. As a result, any household could save money by upgrading to LED bulbs.
Although they are still slightly more expensive than incandescent bulbs, the upfront cost of LED light bulbs can be recouped in just a few months, thanks to the reduced energy costs they provide.
The biggest benefits of LED light bulbs are their energy efficiency. An LED bulb that uses only 5 watts of power does the same job as a filament bulb that uses 40 watts. This drives real energy savings.