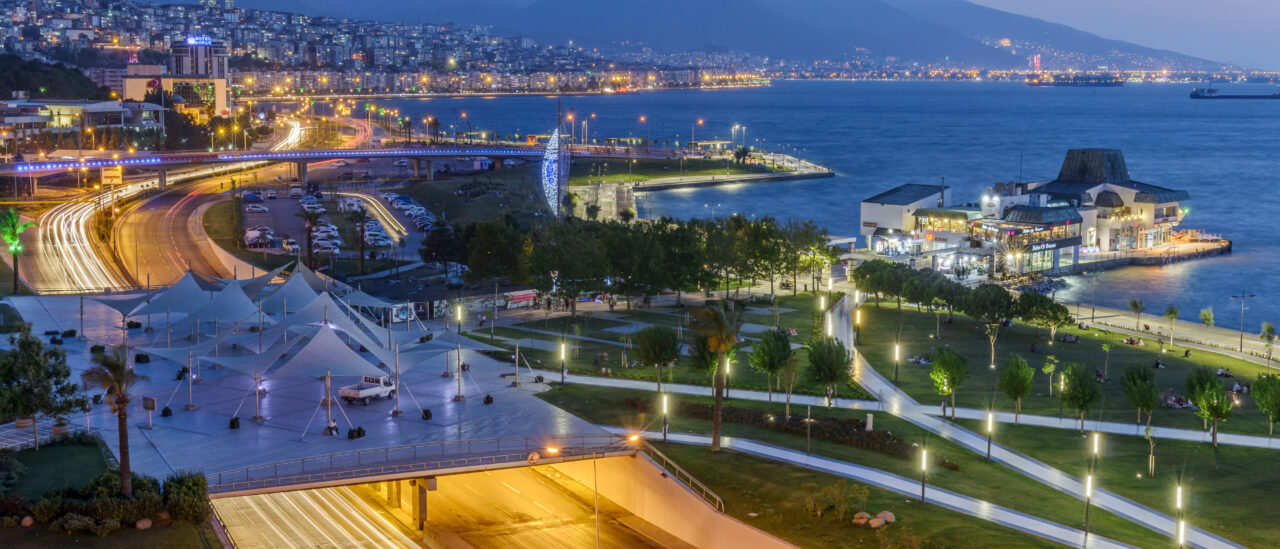 A new perspective on transportation in Izmir – Cittaslow Metropol
Beautiful İzmir, located around a gulf, has attracted attention for many years with its diversity in public transportation and active use of sea transportation.
Here, when you go to work by ferry in the morning, seagulls will accompany you on your journey. The coast provides numerous bike paths, and from trams and trains there is sea view. As you enter the inner parts of the city from the sea, you can continue to use public transportation by bus and metro. One of the most important features is that all means of transport are interconnected, which means you can get off the ferry and continue your journey by tram. In addition, yet more sustainable alternatives are being developed for public transportation. There is ongoing work to add 2 more lines to the tram system, which is currently 21 km and consists of 2 lines. In addition to being a sustainable and comfortable mode of transportation, the tram line is also contributing to the city's modern identity, transforming public transportation from a necessity into something that provides a pleasurable experience.
However, in recent years, increased mobility and private vehicle use have started to affect traffic and thus public transportation adversely. Therefore, although İzmir actively promotes public transportation and sustainable methods of transport, İzmir will still need to make more fundamental changes to the town's modes of mobility.
As İzmir prepares to become the world's first Cittaslow Metropolis, it brings a different perspective to transportation and many other elements of the city. Bicycles and pedestrians are at the center of the Cittaslow approach, which focuses on non-motorized vehicles. Much work whitinfrastructure, especially pedestrianization, is aimed at directing people to bike or walk unless otherwise necessary. It is therefore imperative to improve public transportation and make it a safe alternative. Another approach that has been tried is neighbourhood competence. Designing self-sufficient neighbourhoods aim to reduce forced mobility, thereby reducing public transport density, traffic, and carbon emissions. One of the most important goals of the Cittaslow metropolis is to enable people to go shopping, culture-art activities or socialize without leaving the neighbourhood and to reach destinations by walking on designated paths. We are all eagerly awaiting the results of the studies carried out in the 2 pilot regions in İzmir.