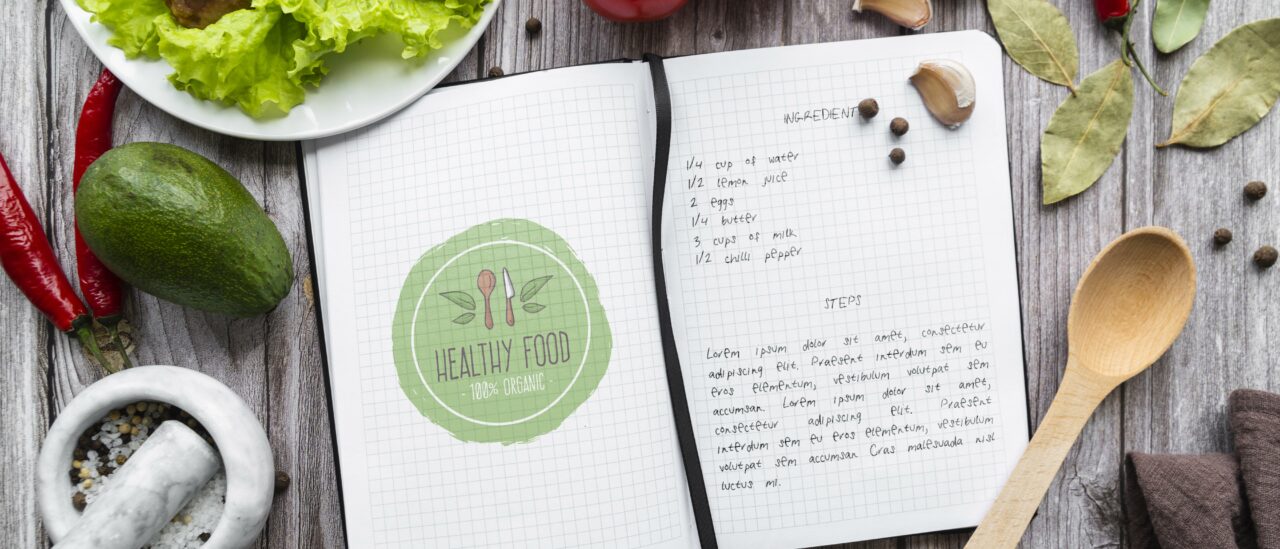 Energy efficient and healthy recipes from our Enchanting partners
ENCHANTs partners are from different countries in Europe and have different traditions and dishes that they feel are "theirs". We asked them to list up some of their favourite dishes that are energy efficient, healthy and really good. This is their respons.
Turkey:
Turkish lentil meatballs (Mercimek köftesi)
Simple to make and packed with flavour. Turks serve them at just about any occasion. And few leftovers are more treasured than finding mercimek köftesi in the fridge when a midnight snack is called for. What's not to like about Turkish lentil meatballs?
Mücver (Zucchini Fritters)
Mucver is like a fritter or a vegetable pancake. It is a Turkish favorite and is served as a hot appetizer, accompanied by a yogurt dip. Try Turkish cacik or a yogurt garlic sauce as dip for mucver.
Köpoğlu ( a type of meze)
This plate belongs the Turkish Mezze selection which is basically just a starter or appetizer. Similar to Spanish tapas you can order a selection which varies from hummus, olives, samphire (salted sea weed) and other yoghurt based small plates. The creamy delight will have you eating it as a starter and main course.
Acılı Ezme (Spicy Turkish Salsa)
Sweet, Spicy, Acidic and bursting with flavour.
Yaprak sarma (Turkish Stuffed Grape Leaves)
Yaprak sarma is a traditional dish in Turkey that is typically grape vine leaves rolled and filled with minced meat. This vegan version has a rice filling that is seasoned well with lemon, fresh parsley, paprika, mint, and pepper paste. Filling and rolling the vine leaves is a bit time-consuming, but you will end up with an enormous amount of yaprak sarma that you can eat from for days.
And a delight:
Turkish Noah's Ark Pudding – Aşure Recipe
Noah's ark pudding is a cornucopia of healthy ingredients such as dried fruits, legumes, and whole-grain wheat that are sweetened with sugar and fruit juices and cooked all together in one pot. This pudding traditionally contains apricots, raisins, currants, figs, pine nuts, walnuts, hazelnuts, chickpeas, and navy beans to name just a few ingredients.
Italy:
Caponata
Sicilian cuisine has its roots in simple food, based mainly on typical ingredients such as eggplant, tomatoes and basil, which are the undisputed stars of caponata (eggplant salad). These ingredients, already shared by other typical recipes such as pasta alla Norma (pasta with eggplant) and parmigiana (eggplant parmesan), create a mix of scents, colors and flavors that recall the stunning island of Sicily. Due to the extensive size of Sicily, caponata comes in many variations.
Lasagne alle Zucchine
How can you resist a plate of lasagna? Layers of fresh pasta alternated with creamy and tasty condiments with a thousand variations: today lasagna with courgettes! With the queens of summer we offer you this first course of fresh pasta with simple and genuine flavors, with a touch of true masters! We have made a light zucchini pesto, in a quick way, which will give the right boost! Between the layers of the zucchini lasagna, very creamy thanks to the homemade bechamel, there will be a pinch of pepper to give aroma and sprint, a generous grating of cheese for an even more savory and racy effect! You seem to dream, right? It is not a dream, just take the necessary ingredients and start transforming this delicacy that we describe into an exquisite reality!
Pasta alla Norma
The scents and flavors of Sicily, a magical, fascinating land, sunny and beautiful from North to South and from East to West. This recipe comes from the eastern part of the island, pasta alla Norma (pasta with eggplant), one of the symbols of the island's cuisine, together with cannoli. This specialty from Catania was created as a culinary homage to the most beautiful opera of the famous composer Vincenzo Bellini: Norma. A tasty pasta dish seasoned with fresh tomatoes and a cascade of fried eggplant.
Romania:
Vegetarian Romanian Sarmale (Romanian Cabbage Rolls)
Ready in: 2h 30min
Serves: 20
Usually made for traditional family dinners, the romanian cabbage rolls can also be made with meat
Ingredients:
2 large cabbage
5 white onions
2 carrots
1⁄2 lb rice, washed and drained
9 ounces tomato paste
1⁄2 lb granulated gluten or 1/2 lb soy crumbles
1⁄4 lb walnuts
3 1⁄2 ounces tomato sauce
2 -3 bay leaves  canola oil, to saute the vegetables, pepper, salt, soy sauce or Braggs liquid aminos.
Steps:
Filling: Chop 4 of the onions and grate one of the carrots. Saute them for a couple of minutes with about 2 Tbsp oil. Add the rice and continue to saute them for 10 minutes. Add a little water, but only a small amount to keep it from sticking.
Add the tomato paste, the walnuts, and the granulated gluten. Season it with salt, pepper, a dash of soy sauce, and other seasonings you may want. Heat for a minute or two and then turn off the stove and let it cool down a little.
Remove the hard core of the cabbage. Crave the cabbage in a bowl/pot with hot water and salt for 5-10 minutes (until the leaves can be removed easily, but it should not stay too long because the leaves will be easily broken).
Drain the cabbage and wait for it to cool off until you can work with it. Remove the spine from each leaf (leaving two halves with each leaf about the size of your hand). From the cabbage around 20 medium leaves should result. Some leaves may rip, but don't use those to add filling to, instead set aside.
Chop the remaining onion and carrot, and the extra cabbage leaves that had been set aside because they had torn. Saute them in a large pot with a little oil. Add the tomato sauce and mix well. Put 2-3 bay leaves over this mixture. Turn off the heat and set aside (this is not the filling, but where the cabbage rolls will later be placed).
On every cabbage leaf place about 1 Tbsp of filling (the first mixture sauteed and put aside from direction steps 1 and 2) and roll. Roll by folding one of the width sides over the filling and then roll the length of it. One side should be still open, stuff that side inside with your finger to close. If there is too much filling to stuff the opened side inside then you can remove a little bit of the filling.
In the large pot with the other sauteed vegetables lay down the cabbage rolls in a circle. Don't have them touching the sides of the pot. Put the heart of the cabbage or more chopped cabbage in the center of the pot with the cabbage rolls around it. The cabbage in the middle is there to keep the cabbage rolls in place while boiling. Once a circle has been made in the pot you can put more cabbage rolls on top of the last ones making another circle, etc.
Boil enough water in another pot to cover the cabbage rolls. Add the lemon juice to the water if you want to add a little sour taste to them. Add the boiling water and lemon juice to the pot with the samales and make sure the samales are covered by the water. Place a large soup plate over them that covers them all and keeps them in place in the pot.
Cook them on a low flame for 1 1/2 hours to 2 hours and add water if necessary.
Norway:
Christmas porridge & Rice pudding
In Norway, rice pudding is a traditional meal on Christmas Eve. This is an energy efficient way to make the meal, and desert from the leftovers.
Recipe for warm Christmas porridge:
2 dl short grain rice (pudding or porridge rice if available)
1 liter milk of your choice
a pinch of salt
Add everything in a pot, and stir constantly while heating until it boils. Put on a lid, and put the pot in the bed, wrapped in plenty of blankets to keep the heat in. Leave it there for 3-4 hours (or more) while you get the house ready for the holidays. Bring the pot back to the stove and stir while you reheat it until it boils again.
Serve warm with sugar and cinnamon.
Leftovers: Risalamande
3 dl heavy cream
4 large spoons sugar
vanilla to taste
500 g cold rice pudding
Whip cream until soft peaks start to form. Add sugar, vanilla, and rice pudding. Whip everything together.
Serve cold with warm berry sauce, preferrably cherry sauce.
NB! One bowl of the rice pudding with plenty of butter, or of the risalamande, should be reserved for the nisse (Santa). They take care of the farm, and will be quite cross if you don't feed them for the Yule holidays.